Booking for EsqTalks
No one likes sit and listen to legalese. Not even lawyers.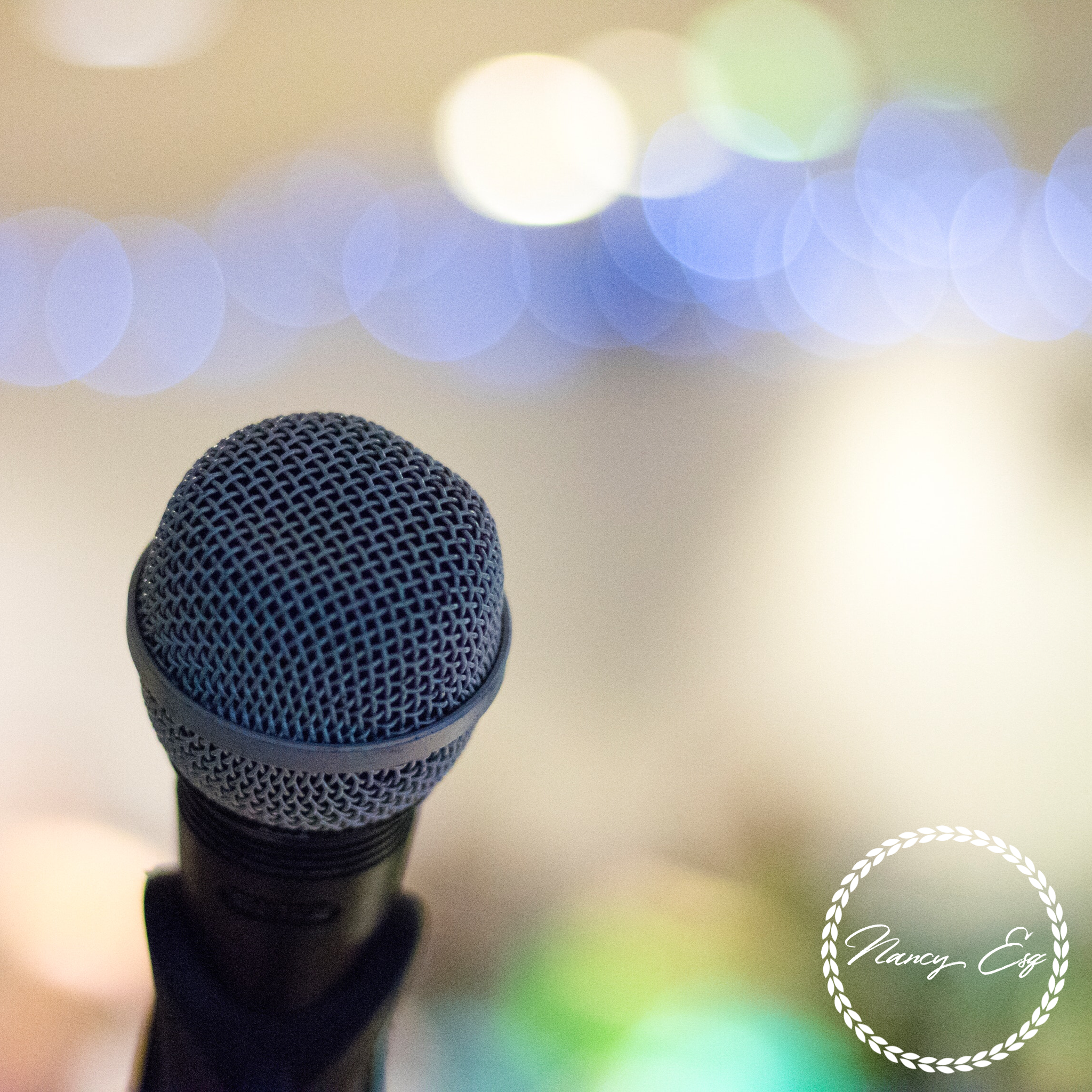 Story telling for grown-ups
no one goes through life unscathed, so we survive, recover, and find our successes, even in the midst of failure or mistakes
Think about it. Would you rather attend a luncheon with an attorney speaker (picture a staid suited professional with a PowerPoint presentation who wants to fill the 40 minute engagement with as much information as possible) or see a 20 minute presentation: a great narrative that illustrates a key point or two, delivers actionable content, and makes you want to learn more about the subject and the speaker?
I am available to speak on a panel or deliver a presentation at your event. I am a stakeholder in various businesses, in addition to my law practice, and have :cough cough: years of experience speaking on charitable enterprises, new ventures, creator and makers issues and other commercial legal areas.
If you'd like me to speak at or attend your event, please contact me.